According to the latest survey, my country's stamping industry has about 40,000 production companies and more than 2 million employees. The annual output is more than 28 million tons of stamping parts. The cost of stamping dies is 40 billion yuan, and the cost of newly purchased stamping equipment is more than 20 billion yuan. my country's sheet metal and manufacturing industry currently has 30,000 companies and 1.8 million employees. The annual production of sheet metal parts is about 42 million tons, and the total sales amount is more than 500 billion yuan.
The future direction of domestic sheet metal processing is low-carbon, environmentally friendly, energy-saving, material-saving stamping, and sheet metal production involves all aspects of the manufacturing industry. It can be described as a wide range of shapes and laser cutting processes. Over the past ten years, as my country has become the world's manufacturing center and a major consumer country, stamping and sheet metal industries, one of the basic manufacturing industries, have also achieved unprecedented development. Foreign sheet metal processing adopts automated production to be safe and reliable. When comparing the status quo of domestic and foreign stamping and sheet metal processing enterprises, the biggest difference between domestic and foreign press and sheet metal enterprises is the difference in automation and information level.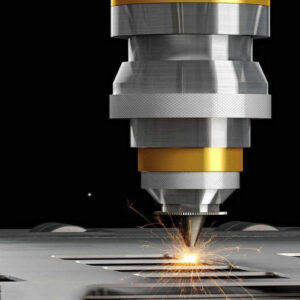 The closed-loop control automated production adopted by foreign companies is safer and more reliable, and facilitates the operation and maintenance of the entire production line. The enterprise has its tooling and plastic mold maintenance workshop, and various sensors are installed or embedded in the mold. The application of these sensors greatly improves the safety and reliability of the entire production line. Secondly, foreign stamping and sheet metal companies have high safety awareness. Safety gratings are installed on the presses. When workers are too close to the presses, the presses will automatically stop to ensure the safety of workers. Third, foreign companies have their own management information systems. The materials supplied by its raw material suppliers are all bar coded, and various information about the raw materials will be automatically entered into the production database by scanning them when entering the warehouse. As the raw materials enter the processing process, the computer host of each processing link will automatically enter the processing information into the database, and this information will always be attached to the final product.