The rapid development of laser cutting is not a matter of one or two days. Due to the advantages of laser cutting processing speed and other advantages, it is widely used in cutting in all walks of life. Let's talk about vaporization cutting below.
Vaporized cutting: Under the heating of a high-power density laser beam, the surface temperature of the material rises to the boiling point temperature so fast, enough to avoid melting caused by heat conduction, so part of the material vaporizes into steam and disappears, and part of the material is ejected from the cutting The bottom of the slit is blown away by the auxiliary gas flow. Some materials that cannot be melted, such as wood, carbon materials and certain plastics, are cut into shapes by this vaporization cutting method.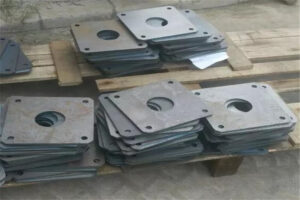 During the vaporization and aluminum parts cutting process, the steam takes away the melted particles and scouring debris, forming holes. During the vaporization process, about 40% of the material turns into steam and disappears, while 60% of the material is driven out by the airflow in the form of droplets.