Comparison of fiber laser cutting and traditional processing methods:
1. Processing speed
Laser cutting tube processing is very fast, several times or even dozens of times faster than traditional processing
Traditional processing (wire cutting, punching, flame cutting, etc.) is relatively slow, and cannot be delivered in time during peak demand periods
2. Machining accuracy
Laser cutting tube processing, the size is accurate, the error is within ±0.1 mm,
The precision of traditional flame processing is rough, and the size of wire cutting is accurate.
3. Whether to open the mold
No need to open the mold during die casting chinatu be processing, cut according to computer graphics programming
Traditional processing requires auxiliary dies, such as stamping dies.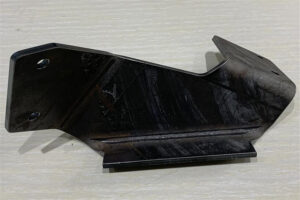 4. Scope of processing
Laser tube cutting can process any surface of any shape of tube and 360° three-dimensional cutting
Traditional processing of curved surfaces and shapes is limited.
The fiber laser cutting machine can meet the requirements of large-scale processing of stainless steel vacuum cups. The cutting speed of 1 mm stainless steel can reach 15 m/min. It can drill holes on the surface of the plate and cut various complex patterns. It has the advantages of high precision, small cutting seam, material saving, and smooth cutting surface. It eliminates many processes such as cutting board, stamping, and grinding, and greatly shortens the production cycle of the product.
The fiber laser cutting machine uses the energy released when the laser beam irradiates the surface of the workpiece to melt and evaporate the workpiece, so as to achieve the purpose of cutting and engraving. Laser cutting manufacturers believe that fiber laser cutting has the characteristics of high precision, fast cutting speed, no limitation of cutting patterns, automatic typesetting, material saving, smooth cutting, and low processing cost. It is especially suitable for stainless steel vacuum cups with many varieties and complex processes.