Related applications of sheet metal processing in aircraft manufacturing
The process of pressing convex flanges of sheet metal parts, especially in aircraft manufacturing, has a wide range of applications. The limit height of the flange is related to factors such as pressure, bending radius, material properties and thickness. In the high speed machining, the instability of the convex flange and the collapse of the convex hull are two kinds of instability problems with different properties. The former is mainly the problem of elastic instability of curved plates, and the latter is the problem of rational instability of local conical shells. But there is a certain connection between the two, because the initial wave number and wave height depend on the former. Under a certain pressure, the convex hull is finally crushed in the plastic range. If it loses stability prematurely and forms dead wrinkles, no matter how high the pressure is used in the future, the wrinkles cannot be flattened.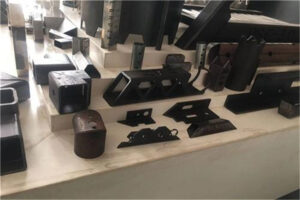 Wonder Metal Dano Precision Sheet Metal adheres to the business philosophy of surpassing oneself, creating value and sustainable development, and wholeheartedly provides a complete set of precision sheet metal supporting solutions for high-end customers at home and abroad. The company specializes in precision sheet metal processing, laser cutting processing, and CNC punching. Processing, spraying processing, and aluminum sheet metal processing, new and old users are welcome to inquire and negotiate, and you are welcome to visit and guide.