Selection of sheet metal laser cutting materials
1. Cold-rolled sheet SPCC, mainly used for electroplating and baking varnish parts, low cost, easy to shape, and material thickness ≤ 3.2mm.
2. Hot-rolled sheet SHCC, material T≥3.0mm, is also used for electroplating and baking varnished parts, low cost, but difficult to form, mainly flat parts.
3. Galvanized sheet SECC, SGCC. SECC electrolytic board is divided into N material and P material. medical machining is mainly used for surface treatment and high cost. P material is used for sprayed parts.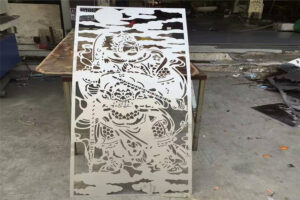 4. Copper: It is mainly used for conductive materials, and its surface treatment is nickel plating, chrome plating, or no treatment, and the cost is high.
5. Aluminum plate; generally use surface chromate (J11-A), oxidation (conductive oxidation, chemical oxidation), high cost, silver plating, nickel plating.
6. Aluminum profile; materials with complex cross-section structure are widely used in various sub-boxes. The surface treatment is the same as the aluminum plate.
7. Stainless steel; mainly used without any surface treatment, high cost.