Several important factors affecting the accuracy of laser cuttingSeveral important factors affecting the precision of laser cutting in wonder metal.
1. The size of the focused spot of the laser beam.
The smaller the spot after the laser beam is concentrated, the higher the laser cutting processing accuracy, especially the smaller the slit, the smallest spot can reach 0.01mm.
2. The positioning accuracy of the worktable determines the repeatability of the laser cutting process. The higher the worktable accuracy, the higher the cutting accuracy.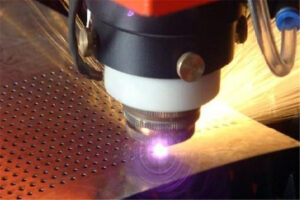 3. The greater the thickness of the workpiece, the lower the accuracy and the greater the slit.
Since the laser beam is tapered, the slit is also tapered, and the thickness of 0.3mm material is much smaller than the slit of 2mm.
4. The material of the workpiece has a certain influence on the accuracy of laser cutting.
In the same situation, the cutting accuracy of different materials is slightly different, even if it is the same material, if the composition of the material is different, the cutting accuracy will be different.
Laser cutting has good quality, no extrusion, narrow incision, high precision, good incision surface cleanliness, and the trimming generally does not need to be processed again. It is an ideal choice for the processing and manufacturing industry.