When metal processing, many manufacturers use traditional cutting methods to complete. Although this method of operation can also cut the material into specifications, it is easy to be affected by the limitations of the processing method in the process of these processing and production.
Affect the accuracy of materials. Some materials not only fail to meet the specifications and standards after processing, but also often have waste parts. At this time, it will cause a lot of waste. Therefore, the work unit should pay attention to the use of professional and reliable equipment to complete the processing and production operations of the materials. At this time, it is the best choice to complete the operation process by laser cutting processing method.
So what are the differences between laser cutting and ordinary processing methods? Through the above introduction, it can be understood that when cutting by ordinary processing methods, there are certain problems in the accuracy and processing speed of the materials, and these are caused by the too backward processing methods. The laser cutting method is used to process the materials. When processing, these problems can be solved well.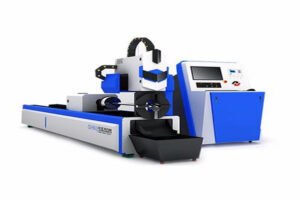 Wonder metal has been in the precision sheet metal industry for many years and has rich industry experience. Looking for Wonder Metal for laser cutting processing, you can rest assured and reliable! One-stop service from equipment shell processing to laser cutting processing!
When the material is processed by the laser cutting processing method, a laser can be emitted through a special device, which will form a laser beam and illuminate the surface of the material. The temperature of the laser beam is very high and can quickly reach the melting point of the material. The material can be cut to a certain size on the surface, so when cutting through this processing method, the processing speed can be improved, and the processing accuracy can also be guaranteed.
If you want to ensure the quality of the work during the material cutting operation, cutting through the laser cutting process will definitely achieve the ideal operation purpose.