With the development of science and technology, lasers have been widely used in our lives, such as precise positioning and measuring equipment. As a new technology in recent years, laser cutting machines can use laser beams with high energy density. It is irradiated on the workpiece to be processed, so that the part is heated and melted, and then the slag is blown away by high-pressure gas to form a slit. These characteristics of the laser cutting machine have laid its advantages. I have summarized seven points for everyone.
1. Narrow slit, high precision, good slit roughness, no need for further processing after cutting.
2. The laser has a high degree of automation, can be completely enclosed for processing, has no pollution, and has low noise, which greatly improves the working environment of the operator.
3. Low processing cost. One-time investment in equipment is more expensive, but continuous and large-scale processing ultimately reduces the processing cost of each part.
4. The laser is non-contact processing, with low inertia and fast processing speed. The CAD/CAM software programming of the CNC system is time-saving and convenient, and the overall efficiency is high.
5. The high energy density of the laser is enough to melt any metal, and it is especially suitable for processing some materials that are difficult to process with high hardness, high brittleness, and high melting point.
6. ​​Laser cutting has high energy density, short action time, small heat-affected zone, small thermal deformation, and small thermal stress. In addition, laser is non-mechanical contact processing, which has no mechanical stress on the workpiece and is suitable for precision processing.
7. The laser cutting processing system itself is a set of computer systems, which can be conveniently arranged and modified, and is suitable for personalized processing, especially for some sheet metal parts with complex contours and shapes. There are many batches and small batches, https://cncoperating.com/and the product life cycle is not long. , From the perspective of technology, economic cost and time, manufacturing molds is not cost-effective, and laser cutting is particularly advantageous.
It is difficult for a clever woman to cook without rice. Good tools and materials are the basis for us to produce a good work. When we choose equipment, we must first choose the right type of equipment, and secondly, it depends on the manufacturer of the equipment. Manufacturers are very important, because high-tech products require more precise components, while large manufacturers have advanced instruments and equipment and strict management. Finally, choose the equipment that matches the model according to your own conditions, so as to give full play to the advantages of the laser cutting machine. Do not choose some small factory products for cheap, which will cause various problems in the later period!
Wuxi Dano Precision Sheet Metal Co., Ltd. has been engaged in the laser cutting processing industry for many years. It is completely processed by customers according to customer needs. As long as you have needs, we can do it. In addition to laser cutting processing business, the company also engages in spray processing. A series of processing services such as precision sheet metal processing, equipment shell processing, chassis and cabinet processing, etc., is a formal large-scale processing enterprise in Jiangsu. Welcome new and old customers from all over the country to inquire and negotiate business. Ask for it!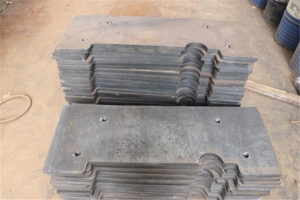 What is the comparison between waterjet and laser?
Laser cutting is a manufacturing method to increase productivity, and of course it also has its uses. And water cutting is indeed better than laser in some aspects:
a. There is no limitation on cutting thickness
b. Reflective materials like brass and aluminum can also be cut
c. There is no need to put in heat energy, so it will not burn or produce thermal effects
d. When you change the cutting material, the only thing you need to change is the cutting speed; there is no need to change the gas, focus or other objects
e. It is easy to install more cutting heads to increase production capacity
f. The maintenance of laser equipment is more professional and difficult
g. You can have a complete set of water cutting equipment at the price of 1/2 to 1/3 of the price of laser equipment.
Comparison of water cutting and milling?
If you want to cut the periphery of the workpiece and punch holes, instead of using blind holes, drilling and threading methods, it is better to choose a sand cutter that is faster, easier to arrange and cheaper. The main reason is that we only need one water cutting process to complete the cutting of the workpiece, without having to grind all the metal into pieces. When it is necessary to cut high-precision workpieces, the sand knife is a machine tool that can be used to produce close to the finished product, https://retractable-dog-leash.com/which can be processed in one time without heat effect. In addition, the waste generated by the sanding knife is usually more valuable because it is in the form of a whole piece rather than scraps and can be reused.
How does water cutting compare with arc and flame cutting?
Obviously, Plasma is a thermal processing process, which will produce a thermal effect on the finished product. However, the surface treatment of the sand knife is usually better, and there will be no scum on the back of the workpiece, which can reduce the secondary processing. Sand knife cutting has no thickness limitation, and the layout spacing of cutting graphics can be reduced to save material costs.
Comparison of water cutting and laser cutting
The investment of laser cutting processing equipment is relatively large, and most of them are used for cutting thin steel plates and some non-metallic materials. The cutting speed is faster and the accuracy is higher. However, the laser cutting will cause arc marks and heat effects at the kerf. In addition, for some Laser cutting of materials is not ideal, such as aluminum, copper and other non-ferrous metals and alloys, especially for the cutting of thicker metal plates, the cutting surface is not ideal, or even impossible to cut. People's research on high-power laser generators is trying to solve the cutting of thick steel plates, but the cost of equipment investment, maintenance and operation consumption is also considerable. Waterjet cutting has low investment, low operating cost, wide range of cutting materials, high efficiency, and convenient operation and maintenance.
Comparison of water cutting and plasma cutting
Plasma cutting has obvious thermal effect, low precision, and it is not easy to perform secondary processing on the cut surface. https://chineselasercutter.com/Water cutting is a cold cutting, no thermal deformation, good quality of the cutting surface, no secondary processing is required, and it is easy to perform secondary processing if necessary.
Comparison of water cutting and wire cutting
Wire cutting is very accurate but the cutting speed is very slow, it requires conductive materials and will produce thermal effects. For metal processing, wire cutting has higher precision, but the speed is very slow. Sometimes other methods are needed to perforate and thread to cut, and the cutting size is greatly limited. Water cutting can perforate and cut any material. , The cutting speed is fast, and the processing size is flexible.