The materials generally used in sheet metal processing are cold rolled plate (SPCC), hot rolled plate (SHCC), galvanized plate (SECC, SGCC), copper (CU) brass, red copper, beryllium copper, aluminum plate (6061, 6063, Duralumin, etc.), aluminum profiles, stainless steel (mirror surface, brushed surface, matte surface), according to the different functions of the product, the choice of materials is different, and generally need to be considered from the product's use and cost.  
1. Cold-rolled sheet SPCC is mainly used for electroplating and baking varnish parts, low cost, easy to shape, and material thickness ≤ 3.2mm.
2. Hot-rolled sheet SHCC, material T≥3.0mm, also uses electroplating, baking varnish parts, low cost, but difficult to form, mainly flat parts.
3. Galvanized sheet SECC, SGCC. SECC electrolytic board is divided into N material and P material. N material is mainly used for surface treatment and high cost. medical machining is used for sprayed parts.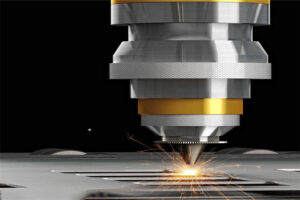 4. Copper; mainly uses conductive material, and its surface treatment is nickel plating, chrome plating, or no treatment, which is costly.
5. Aluminum plate; generally use surface chromate (J11-A), oxidation (conductive oxidation, chemical oxidation), high cost, silver plating, nickel plating.
6. Aluminum profiles; materials with complex cross-section structures are widely used in various sub-boxes. The surface treatment is the same as the aluminum plate.
7. Stainless steel; mainly used without any surface treatment, high cost.
Wonder Metal Dano Precision Sheet Metal adheres to the business philosophy of surpassing oneself, creating value and sustainable development, and wholeheartedly provides a complete set of precision sheet metal supporting solutions for high-end customers at home and abroad. The company specializes in precision sheet metal processing, laser cutting processing, and CNC punching. Processing, spraying processing, and aluminum sheet metal processing, new and old users are welcome to inquire and negotiate, and you are welcome to visit and guide.