In the current production operations, what are the main steps of our more common wonder metal sheet metal processing technology? Perfect, the main steps of wonder metal sheet metal processing include: sheet metal processing drawing design, laser processing or (CNC stamping), bending, welding forming, electrostatic spraying or (liquid paint), and finally packaging and shipping.
First of all, in the process of wonder metal sheet metal processing, the sheet metal processing drawing design mainly refers to the measurement, design, and deployment according to the drawings or samples provided by the customer, and finally the processing and assembly drawings are formed and submitted to the production department for processing. . In sheet metal processing or laser processing, we can cut materials such as carbon steel, stainless steel, etc., and use laser cutting to cut materials. After processing, the section of the workpiece is neat, smooth and beautiful, and the size is accurate. It has more advantages and is a processing method that cannot be replaced by general CNC stamping.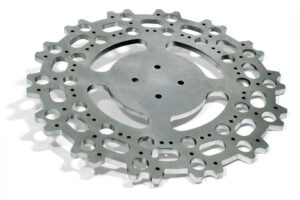 In addition, in the CNC stamping process of wonder metal sheet metal processing, currently it is mainly processed for some thinner materials. Generally, materials below 2.5mm are more suitable. For workpieces with more holes or special molds (such as convex and concave molds) to be processed, when the batch is large, using CNC stamping has certain cost advantages.
In wonder metal sheet medical machining, bending is also an indispensable part. Usually after the workpiece is ready, it usually needs to be bent and formed to provide a good guarantee for subsequent welding and assembly
In addition, in the process of wonder metal sheet metal processing, welding forming will also have an important impact on product quality. Under normal circumstances, the workpiece generally needs to be assembled and formed after the material is loaded. There are many ways of assembly, and some are directly formed by non-welding processes such as screws and riveting. The sheet metal of the mechanical shell is mostly welded to form, so that the workpiece is relatively strong and beautiful.
Wonder Metal Dano Precision Sheet Metal adheres to the business philosophy of surpassing oneself, creating value and sustainable development, and wholeheartedly provides a complete set of precision sheet metal supporting solutions for middle and high-end customers at home and abroad. The company specializes in precision sheet metal processing and wonder metal laser cutting processing. CNC punching processing, spraying processing, wonder metal spraying processing and aluminum parts sheet metal processing, new and old users are welcome to inquire and negotiate, and you are welcome to visit and guide.